Heat Surge Amish-Made Electric Fireplace Review (Worth It?)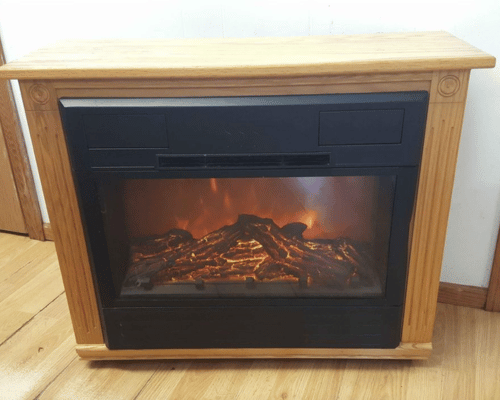 Amish-made electric fireplaces are famous for their traditional and handcrafted look. They are made by Amish primarily in Pennsylvania, Indiana, or Ohio. Interestingly, they are completely made of wood, and no laminates are used.
Heat Surge is an electric fireplace brand that manufactures Amish-made electric fireplaces. These electric fireplaces are preferred by people who like to collect handcrafted items. I have seen these Amish-made electric fireplaces at one of my friend's houses, and they looked so classy with the natural wood finish and flames.
Now, let's look at the features of these Amish-made heat surge electric fireplaces.
Heat Surge Amish-Made Electric Fireplace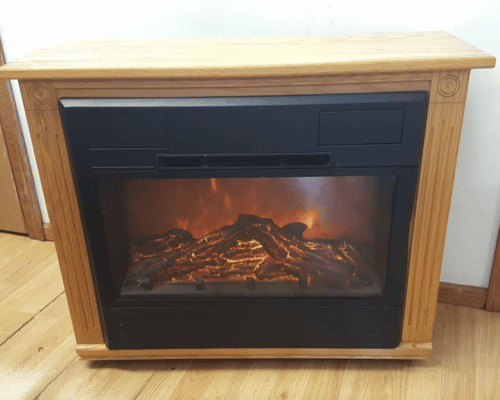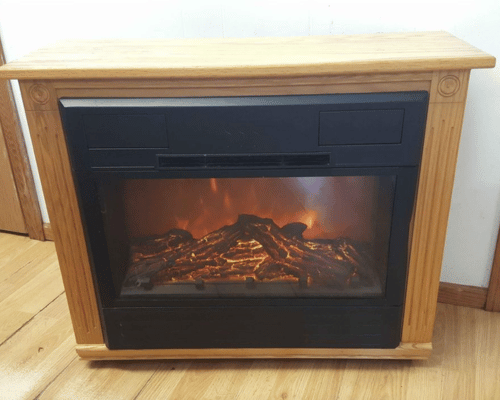 Heat Surge Amish Made Electric fireplaces are some of the classiest fireplaces I have seen around the woodwork. Also, they offer 9 different flame colors to enjoy on your date night or movie night. My favorites are yellow, orange, and purple. You can use a remote or a high-definition touchscreen at the bottom to operate this fireplace.
A display at the bottom shows room temperature and a few buttons to operate this fireplace. It has a customizable digital thermostat, allowing you to make precise temperature settings according to your needs.
After running it for 1 hour on high, the room temperature rises at least 3-5 degrees. It works great for small rooms; I'm unsure if it will be that effective for large ones.
These Heat Surge Amish Made Electric Fireplaces are best for living rooms or bedrooms. They weigh only 12 pounds and are easily transported from one room to another. 
Currently Heat Surge Amish made Electric Fireplace is priced at $462 on there official website. For those who budget constraints, I have some similar recommendations at the end.
Let's look at the Pros and Cons of Buying a Heat Surge Amish-Made Electric Fireplace.
PRO's –
Heating output is 5110 BTU
Mantle made of complete wood
Cool touch makes it safe for kids and pets.
9 flame color variation
Comes with 1-year Warranty
Easy to Transport
Best for Small Room
CON's –
Not very effective in Large rooms
Costly
Alternatives to Heat Surge Amish-Made Electric Fireplace
Getting a Heat Surge Electric Fireplace can be costly for some. So I will help you with the Heat Surge Amish Made Electric Fireplaces alternatives.
The first one on the list is LifeSmart LifePro Portable Electric Fireplace, it looks very similar to Amish-made electric fireplaces. 
Another one is Lifesmart 3 Element Quartz Infrared Electric Portable Fireplace. 
Both these fireplaces have almost the same features as heat surge Amish electric fireplaces and are very affordable.
Is it Worth the Buy?
If you love collecting antique or handcrafted things, you surely can get heat surge fireplaces, but if you just want to heat a room, go with the above recommendations as they are very similar, have low prices, and have good reviews.